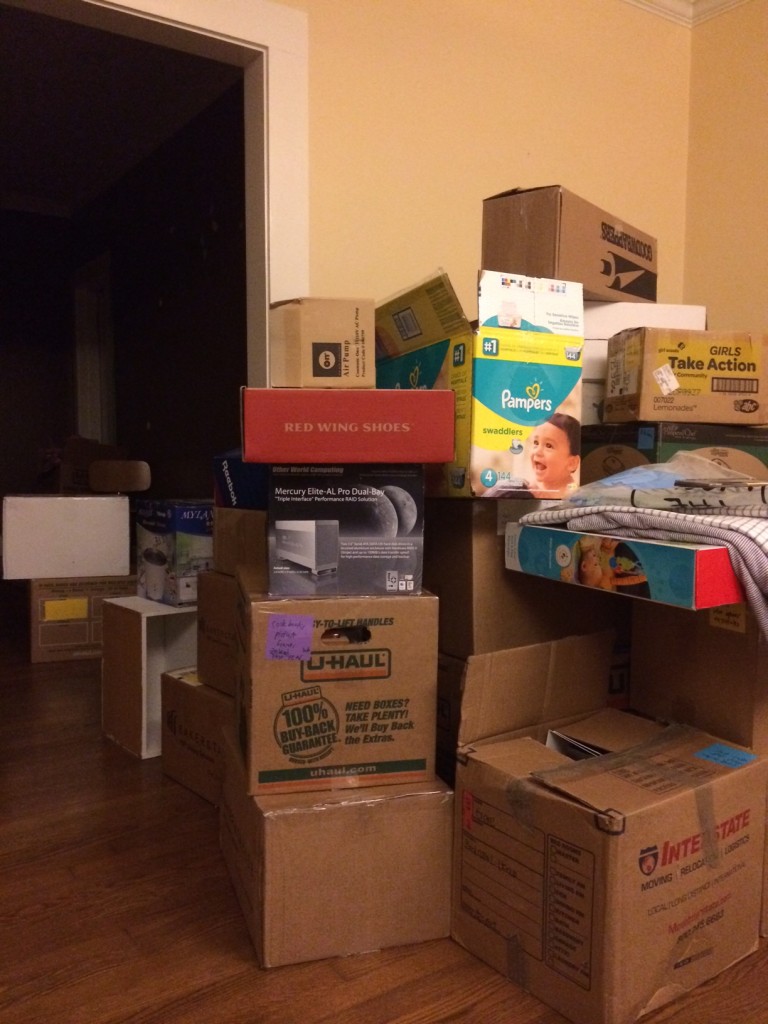 We just moved into a house. We also just bought the house. We love it so far, even with the expanding tower of cardboardium taking over many rooms. The cardboard will shrink, the dust will settle. For now, boxes everywhere.
I need to charge my phone, gotta contact the water company, research the vintage stove market/vintage stove repair scene. Also share some music. Share some updates about teen services at my library branch (teen jobs roundtable! iPad podcasts!). All that might happen in this space. Til then here's what's playing in nearly every format. All my records are still boxed up, and I listened to them til the end of moving.
Summer Music 2014
What's playing in my head, car stereo, and rickety iPod.
Jul 02, 2014 - dubstore.co.jp -

50

Instrumental piano music that sounds like heaven or the the combination of soul and ephemeral jumping up and down.
Jul 02, 2014 - dubstore.co.jp -

64

Zelda loves this version of Old MacDonald. Instant smiles and Ernest Raglin on guitar. Dub Store Japan with the rocksteady gem again.
Jul 02, 2014 - roots-archives.com -

56

Slim Smith's "Build My World Around You" has this shoo-be-doobie-do part that is listenable all day.
Jul 02, 2014 - soundcloud.com -

56

The label to always watch puts out a monthly radio show mix that is on constant rotation. Noir jazz, drone, jangling songs, dub smolders, and more. Selection is always deep, introspective, and thrilling.
Jul 02, 2014 - finderskeepersrecords.com -

65

Possibly Bruno Nicolai's greatest work, lovingly issued on vinyl as a 10". Supreme vocals that I never fail to hum. Dissonant orchestral sounds combined with melodies, making a classic giallo soundtrack. Dream record.
Jul 02, 2014 - minimalwave.com -

63

Two techno producers (Karl O'Connor aka Regis and Juan Mendez aka Silent Servant) craft feedback driven electronic mantras. Repetition, distortion, and pulsing drum machines combine into an electronic version of shoegaze. My Bloody Summertime moody music. The collected early works on the Sessions cassette is also good driving around hardware store parking lots music.
Jul 02, 2014 - penultimate-press.blogspot.com -

50

I learned about this from a Blackest Ever Black tape I was listening to all this spring by Gewissen. This record is a reissue of a 1990s Polish classical/contemporary ensemble. Sounds like witches rising from the record in a droning synth haze, or friends turning into possessed ghouls who start extending sentences into long song fragments. Also incredibly beautiful and elegiac.